rent a car Prague, hire a car Prague - new websites www.carrentalprague.cz and www.prokatavtomobileypraga.cz
Welcome to the pages of the car rental company Prague - ASAP Rent car!
Our car rental agency operates in the capital of the Czech Republic – in Prague, we furnish cars at the airport Ruzyně as well as to the hotel. In case of the long-term hire the car can be handed over anywhere in the Czech Republic.
The car rental agency ASAP Rent car rents the passenger cars, minibuses as well as commercial cars and belongs to the cheapest companies dealing with the car renting.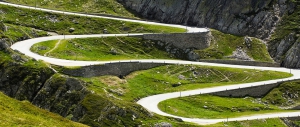 The very cheep small cars, cars of middle class as well as the luxurious cars are in our offer.
We range among the largest car rental agencies in the Czech Republic and thanks to it we can guarantee the specific level of services.
As one of the few ones, our car rental agency furnishes the cars in Prague for free and we are almost the only one car rental agency without advertising labels on the cars – you don't need to be afraid to arrive with our car to your business partner or to your friends.
We appreciate the great increase of clients due based on the personal recommendation and thus we will always try to satisfy you with our services and not to disappoint you.
YOUR car rental agency!
ASAP Rent car, Ltd has originally been founded under the name C-land, Ltd and it attended other areas of activity in automotive industry field.
In 2006 we came to a conclusion that in the market we miss a rent-a-car company that would offer cars brand Renault in such a quantity able to meet all customers' needs. In our fleet you can find Clio, Megan, Laguna, Thalie, but also Vel Satis, one of the most luxurious cars ever. Safety is our priority and that is why we lease and rent Renault cars, which we can consider to be the safest vehicles in automotive industry.
Have you known, for example, that Renault is proud to have 8 excellent results in Euro NCAP tests, that focus just on safety? On the whole we have the most awarded car types among automobile factories
Our vision or which way we are going: We intend to be the first company that comes to people's mind when they need to rent a car. If the name of our company is pronounced, everybody will know that our vehicles are safe and in good technical condition.
Our mission or why we are here: To provide high quality services affordable to everyone.